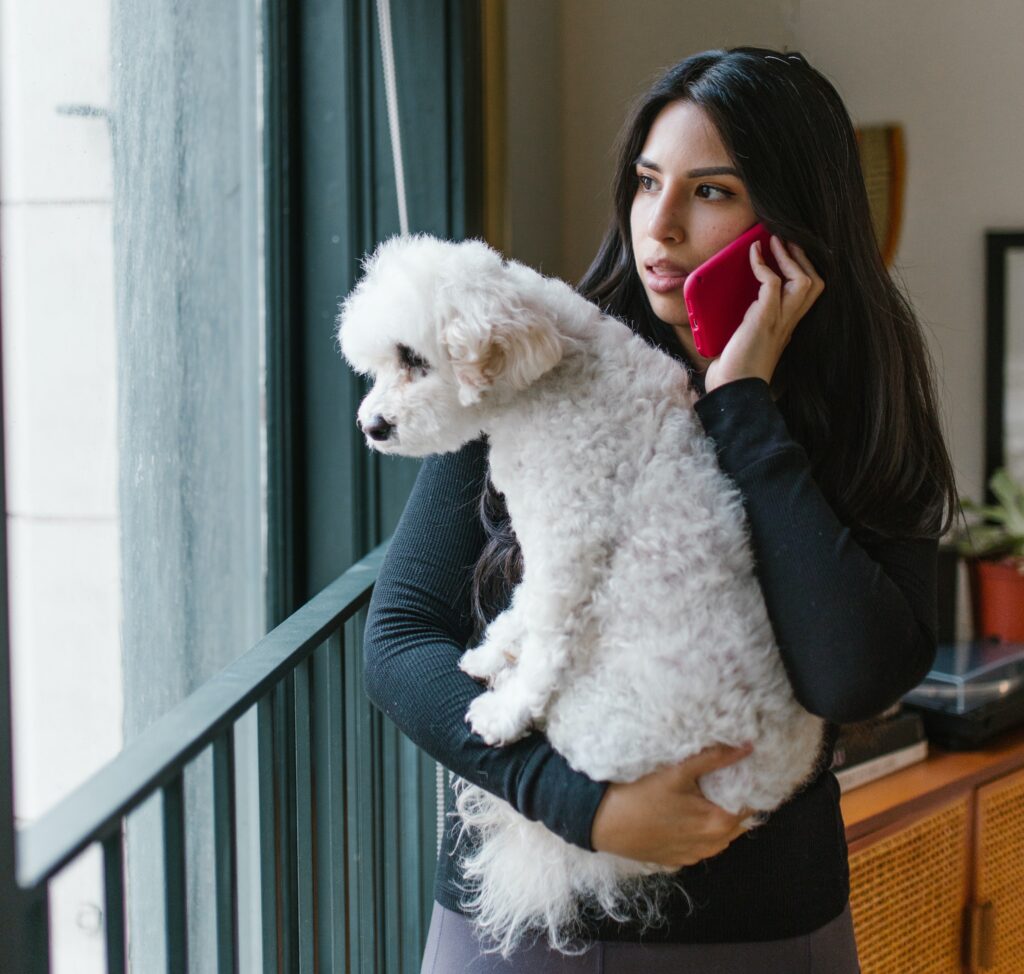 Waiting to address your dog's separation anxiety can seem daunting, so let's discuss steps to speed up the process.
Before we get started, it's important to note that waiting for an appointment with an in-demand expert is worth the wait. Some pet parents choose trainers with immediate availability because they want to address the issue now. Remember, there's a reason this person has immediate availability. Finding the most qualified person usually means a waiting period and it's worth the wait.
My goal is to provide expert knowledge, support and skills so you can confidently leave your dog home alone for 3-4 hrs. If you've not met me yet, I like to move fast and provide results. Your dog is in the driver's seat, so I can only go as fast as she/he allows me, but I set them up for success so we can quicken the pace.
Now, let's get busy with productive steps that will speed up the process once we start working together. After completing your initial phone consultation, we can usually get started within 7-10 days with your initial assessment. After the initial assessment, you can start your first mission (training session) the next day.
To set your dog up for success, follow these steps after scheduling your initial phone consultation:
Step One:
Schedule an appointment with your veterinarian to discuss your dog's separation anxiety behavior. During your appointment:
Provide specific details about your dog's behavior, note when your dog will start pacing, howling, or barking.
Include how long this behavior will continue and how you've addressed your dog's behavior in the past.
Tell your vet if your dog has harmed himself trying to escape (even broken nails or scratches count as self-harm)
Discuss medications to help with your dog's separation anxiety. Please know, medicaitons are life savers for so many dogs. The right medication will help your dog make better choices because they're not panicking.
Explain that you're working a Certified Separation Anxiety Trainer (CSAT) to teach your dog new skills. May veterinarians will not prescribe medications unless you're working with a professional. It's important to note that medications will not stop separation anxiety, we need to control your dog's panic and then teach him/her what to do instead.
Step Two:
90% of my separation anxiety clients use some type of medication to decrease their panicked behavior when left home alone. Read more on the power of the right medications. If your vet prescribes medication:
Please start the medication immediately. If may take 4-6 weeks for medication to start working.
If a specific medication is not working well for your dog (they're a zombie, increased anxiety, etc.), then let your vet know immediately and try another type of medication. The brain is complex, it takes a few tries to find the right medication for your dog.
Step Three:
Keep a log of your dog's behavior. Write down what you see your dog doing before you leave, after you leave and when you return home.
If your dog is panicking when left home alone, it's best to cease absences until our appointment. Find a local daycare, pet sitter or someone to sit with your dog while you run errands.
Most clients cease absences when we work together, but not always. If someone is unable to cease absences, while we work together, I request dosing your dog with a situational medication. We will about this in detail during our initial phone consultation.
Step Four:
You don't need to purchase a specific type of crate, a new crate, cameras or new equipment before we work together. I like to keep things super easy for everyone, all you need is your smart phone and access to a laptop, iPad or computer. That's it!