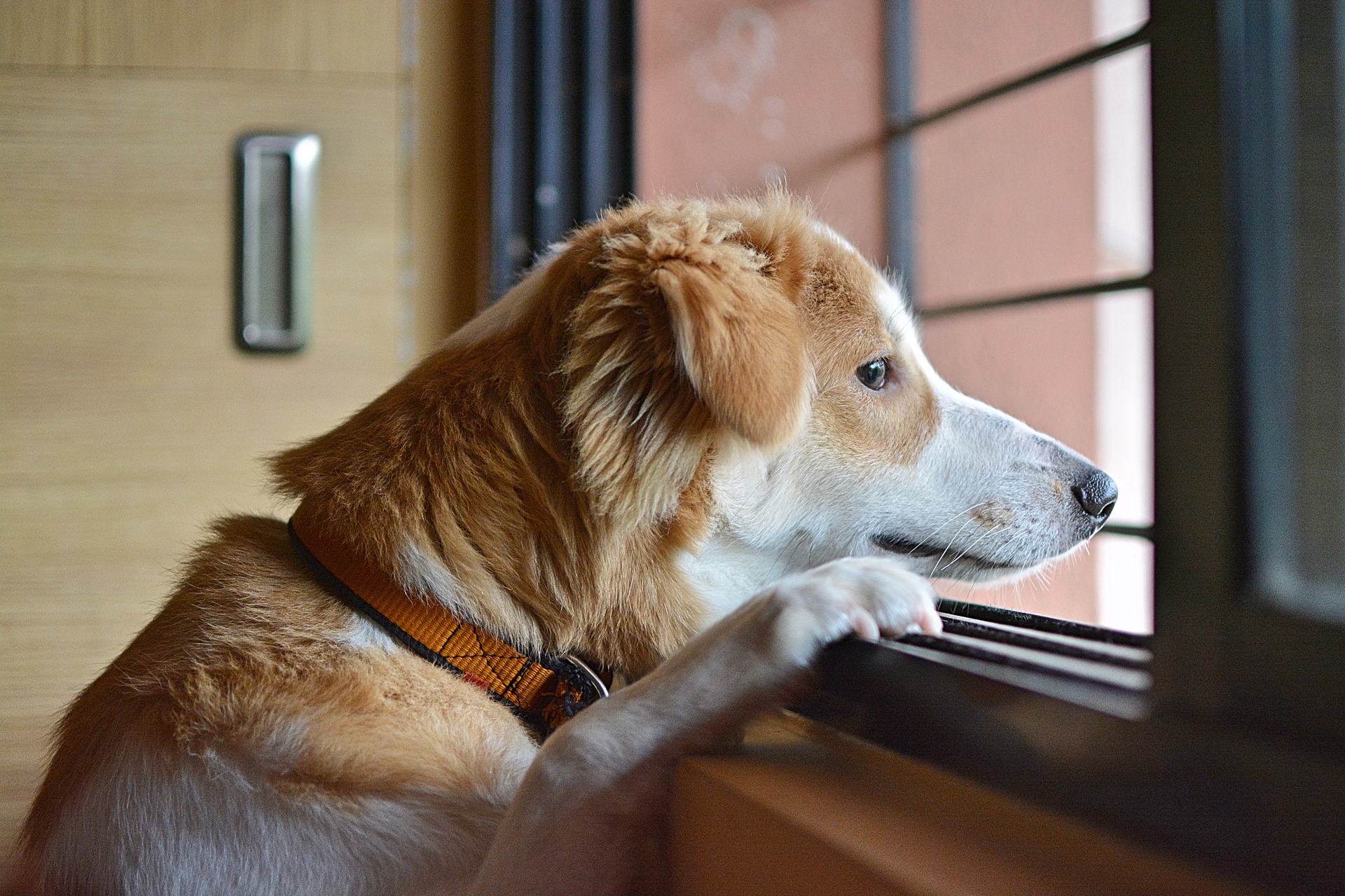 Separation Anxiety is a treatable disorder, there is HOPE!
Separation Anxiety In Dogs: What Is It?
When dogs suffer from separation anixety, they having a prolonged panic attack because they are alone.  Because this is a panic disorder, dogs will display vocalization, destruction and elimination. This disorder is frustrating for both dogs and guardians. Many pet parents feel they have caused their dog's separation anxiety, however is a myth.
View separation anxiety research.
Certificated In Separation Anxiety
Fanna has completed a rigorous 3 month course focused on separation anxiety and is now a Certified Separation Anxiety Trainer (CSAT). Malena DeMartini-Price's program hand selects accomplished dog trainers and teaches them how to successfully resolve even the difficult separation anxiety cases using the most updated protocols.
View real success stories from owners that have completed our separation anxiety protocols.
How Does This Program Work?
Every dog and every situation is different. To successfully address separation anxiety:
We create an individualized program that is specific for you, your dog and home.
Use systematic desensitization that introduces your dog to his or her fear in tiny doses.
With your daily observations and feedback, we will create your dog's next daily mission.
We ask for a 4 week commitment for best results.
What's Included In Our Separation Anxiety 4 Week Package:
Create an individualized program specifics for your dog's needs.
4 weeks of daily individualized protocols (called missions) for your dog (5 daily mission per week)
4 weekly assessments to look for and address any sticky point to ensure success. (Lasts 30 mins to 1 hour)
 2-3 hours of one on one time with us weekly.
Ready For Relief? We Can Help.
Please schedule a complimentary appointment below. We will discuss your dog's specifics needs, explain the protocol we use and answer any questions. 
If you don't receive a confirmation email, after scheduling, please email us at pospooch@gmail.com. This pesky computer gremlins are to blame. 🙂